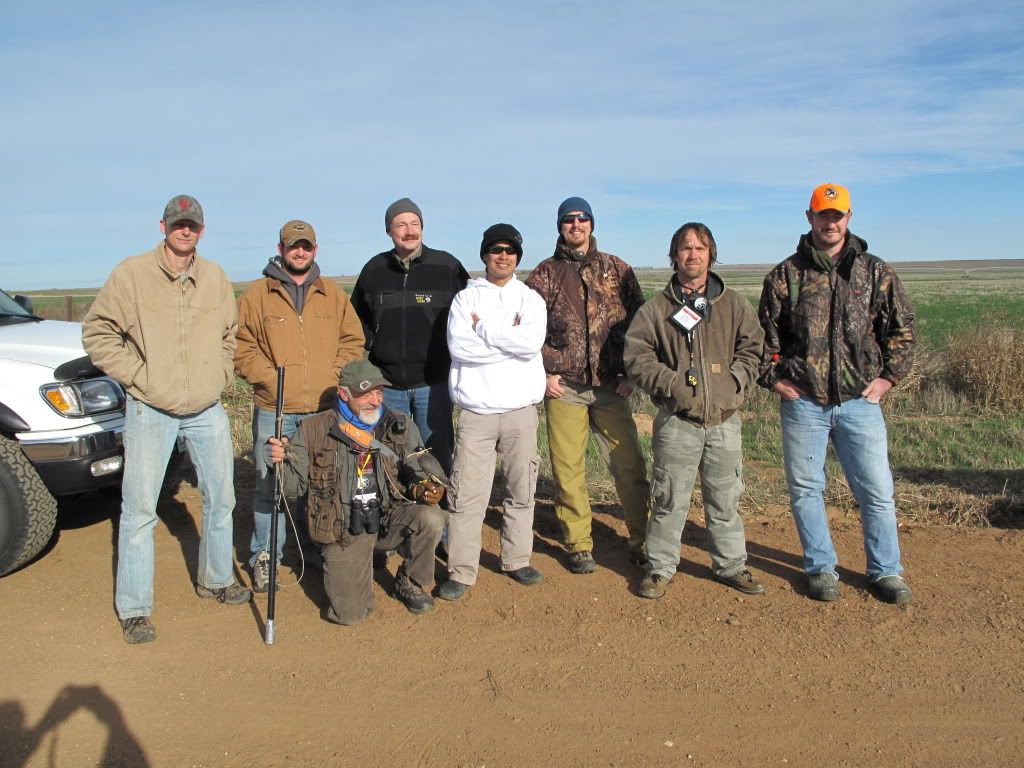 Chaney and Merlin, Myself, Raul, and a few Arkansas Falconers
First Double with the Gyr and Hybrid
Kestrel and stripe headed Starling.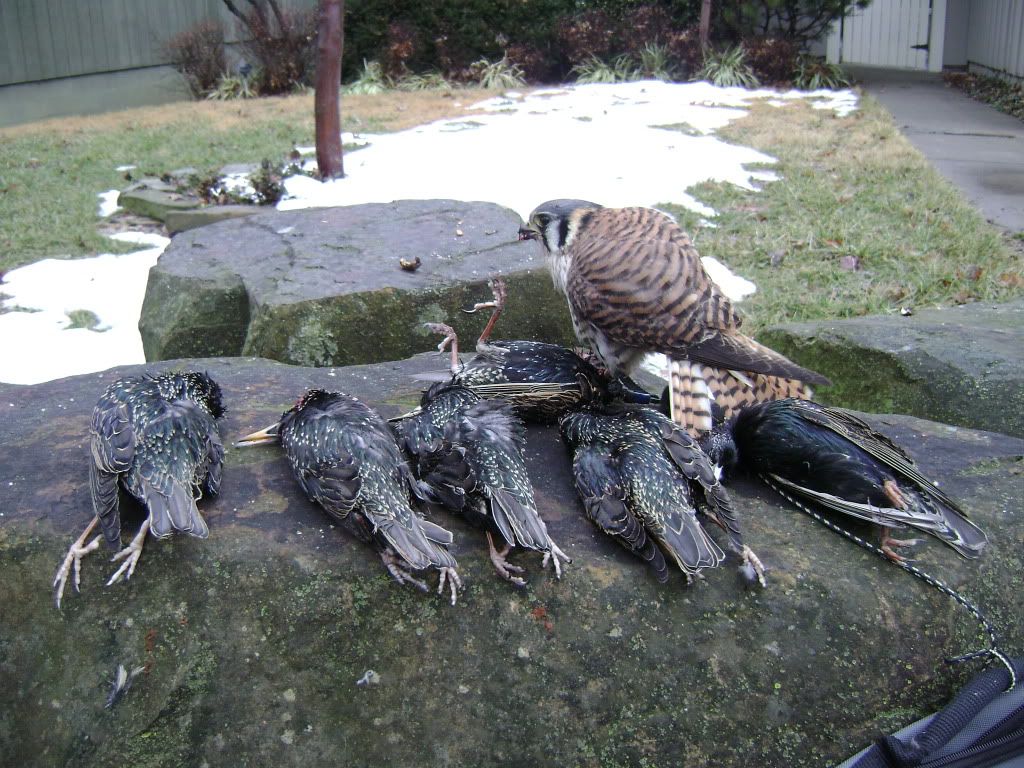 First of many Sextuple+ days
Hybrid and his first Canvasback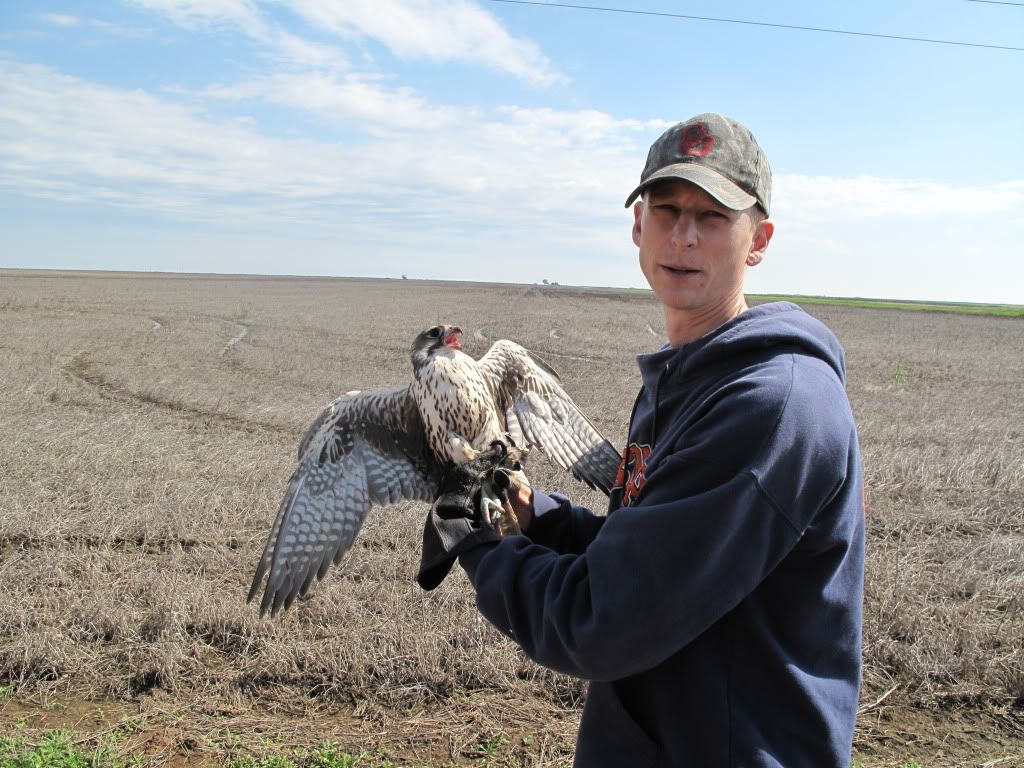 Passage Prairie trapped while looking for passage Peregrines.
Eyas Cooper's Hawk
Imprint Coop, unfortunately he died unexpectantly a few days later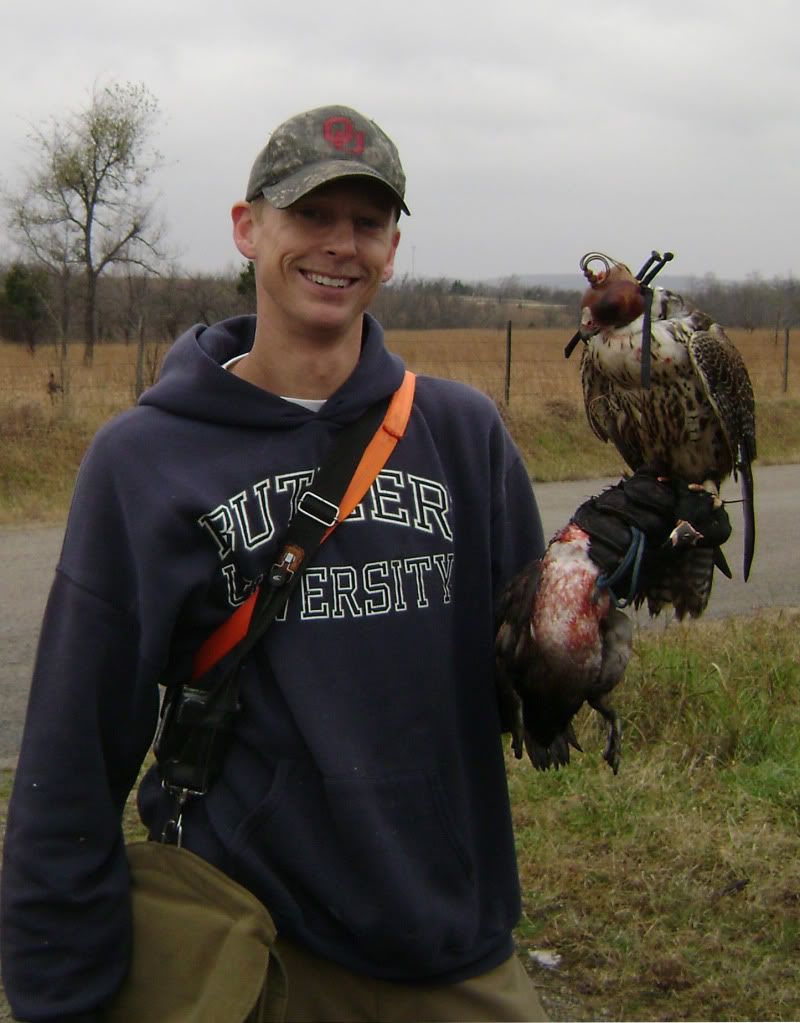 Hybrid with one of his first few ducks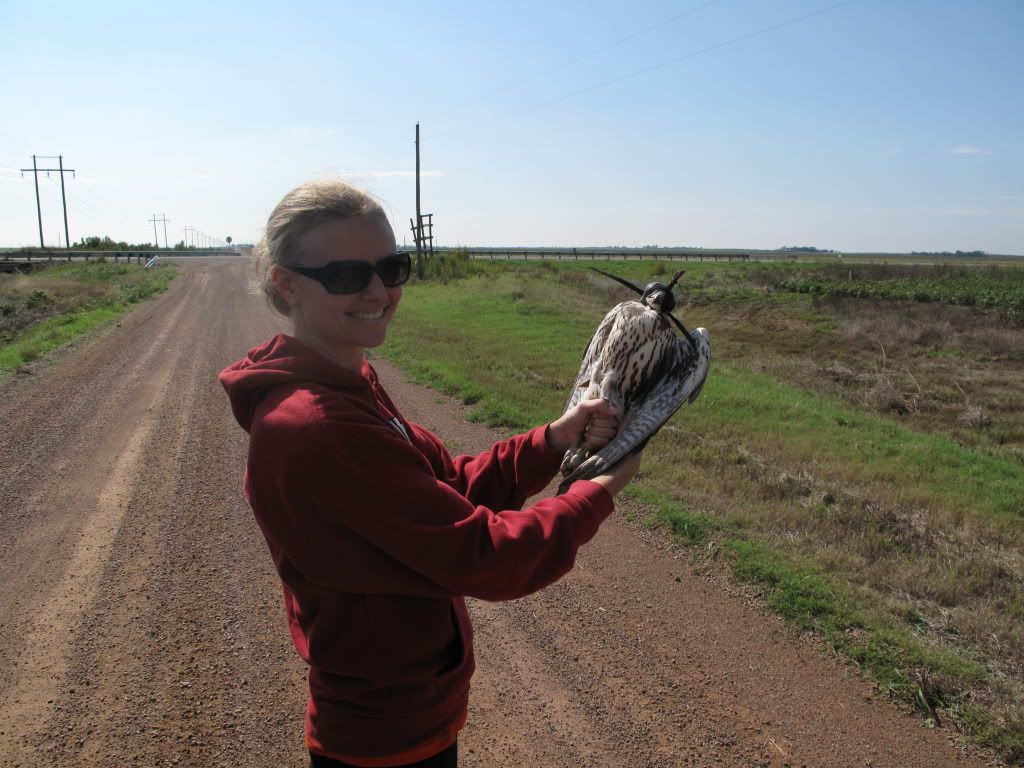 Katie with passage Prairie from above just before releasing it.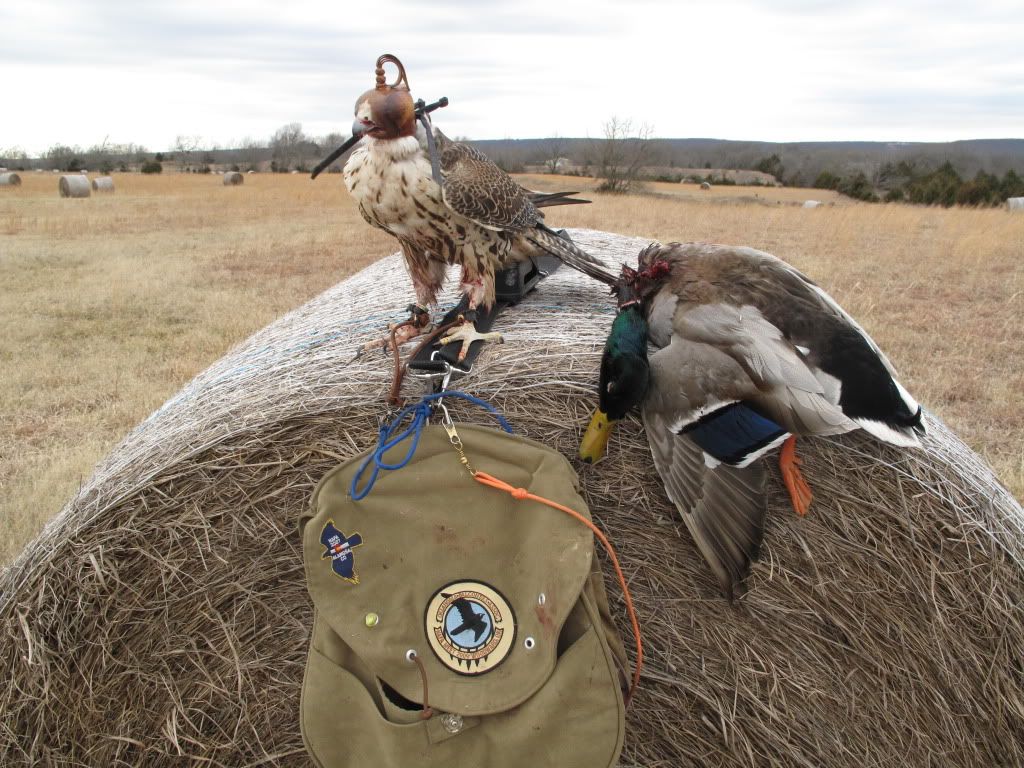 Hybrid with first Drake Mallard
Kestrel action shot
Good day in Norman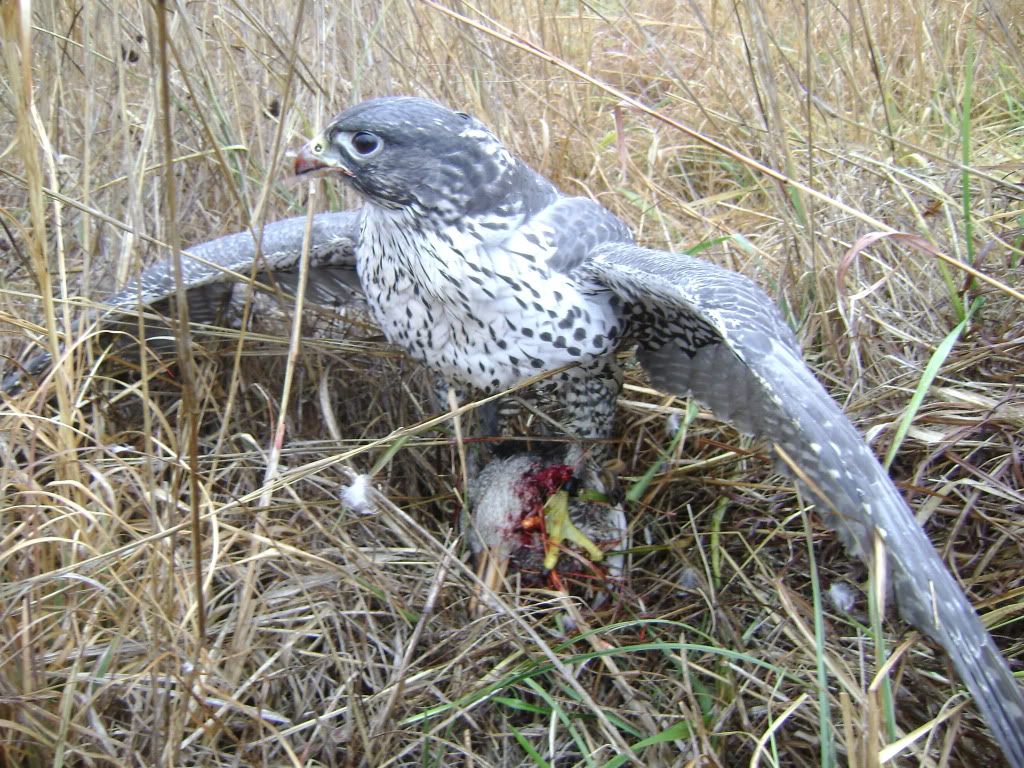 Gyr's first duck
Falcons weathering the last day of the season
Hybrid's second duck, a hen Mallard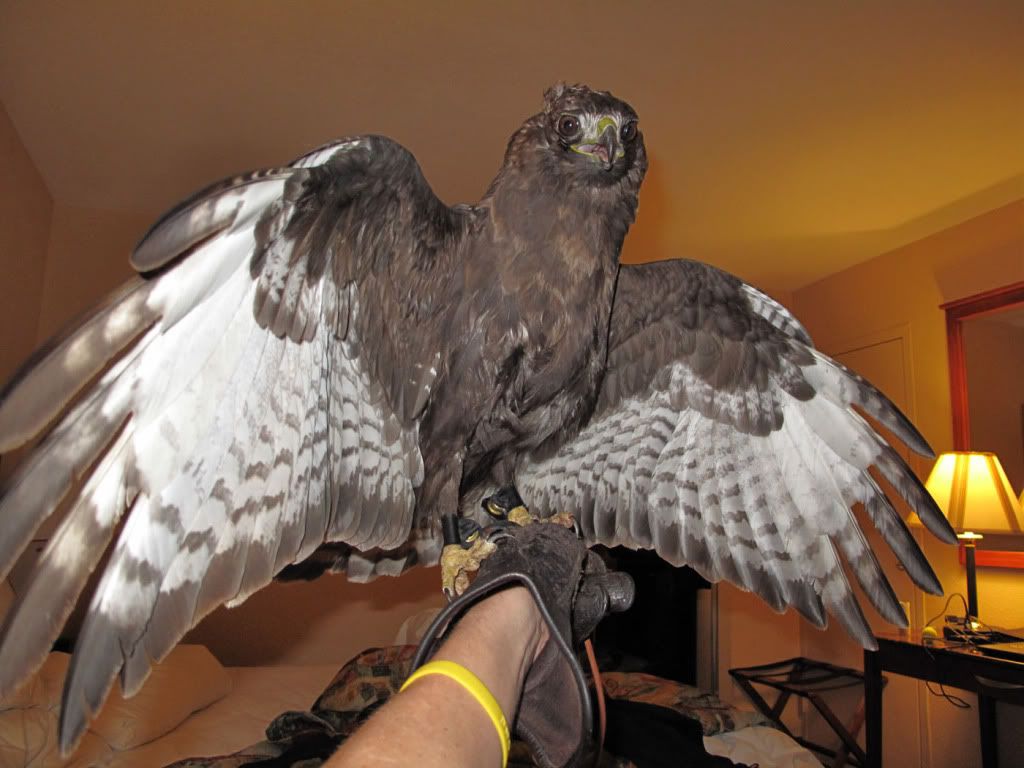 Harlan's Hawk that was trapped and released
Daniel and Jonathan with they newly trapped Red-Tails. Both went on to be great game hawks.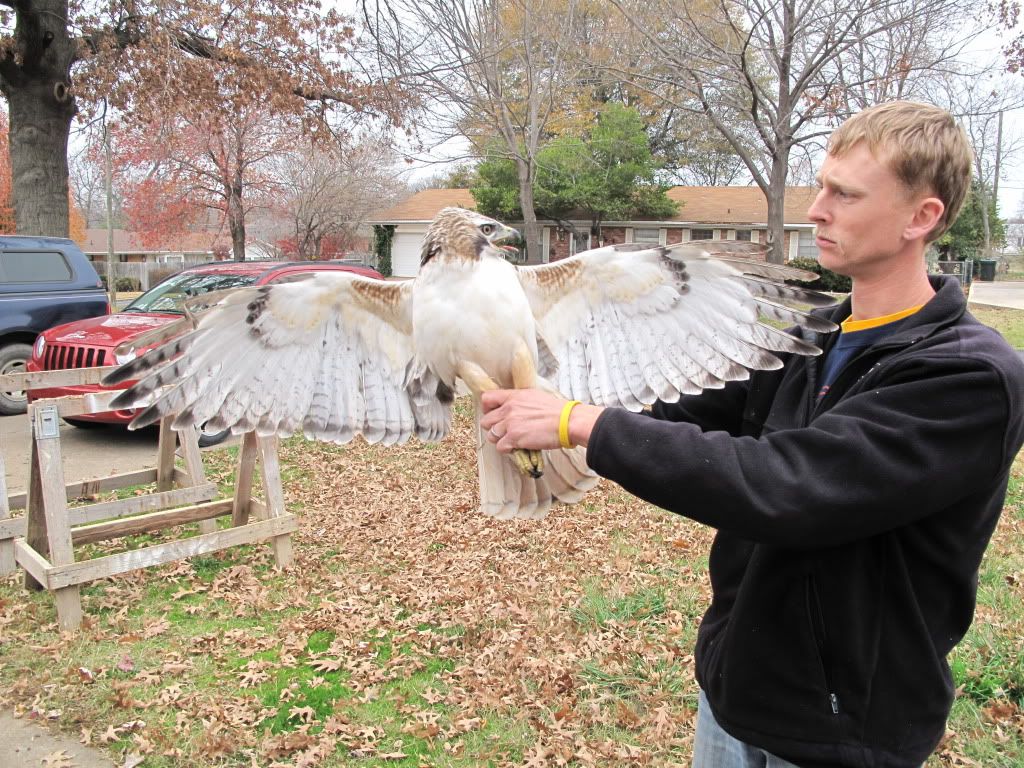 Very light Red-tail that was trapped and released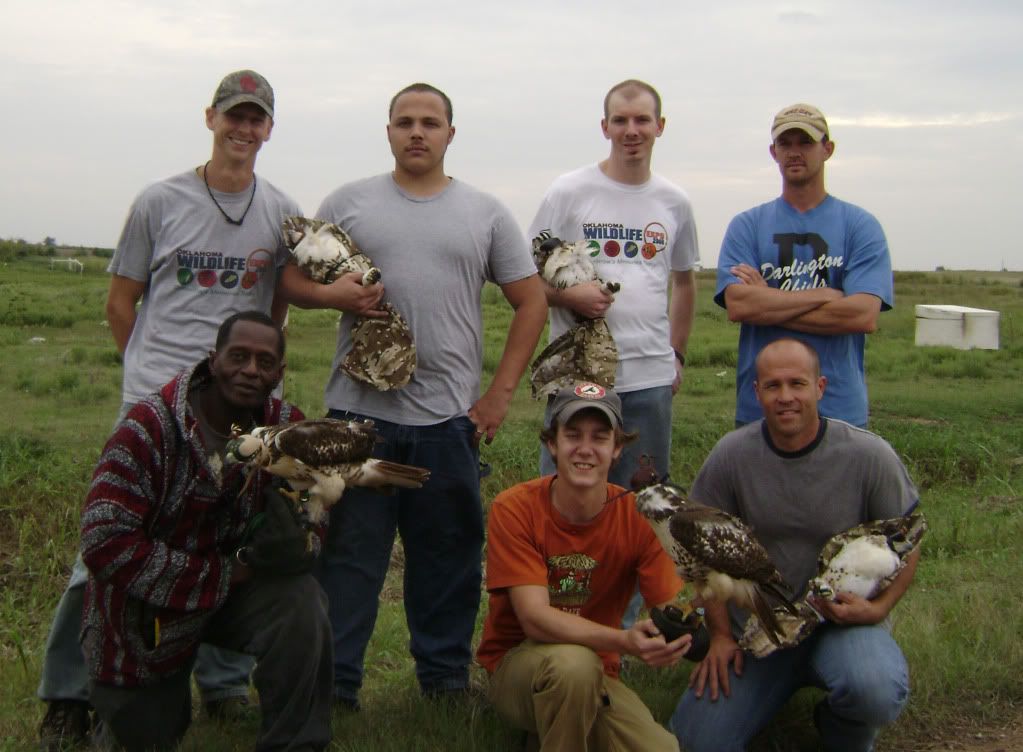 Successful day of getting new and second year apprentices their birds.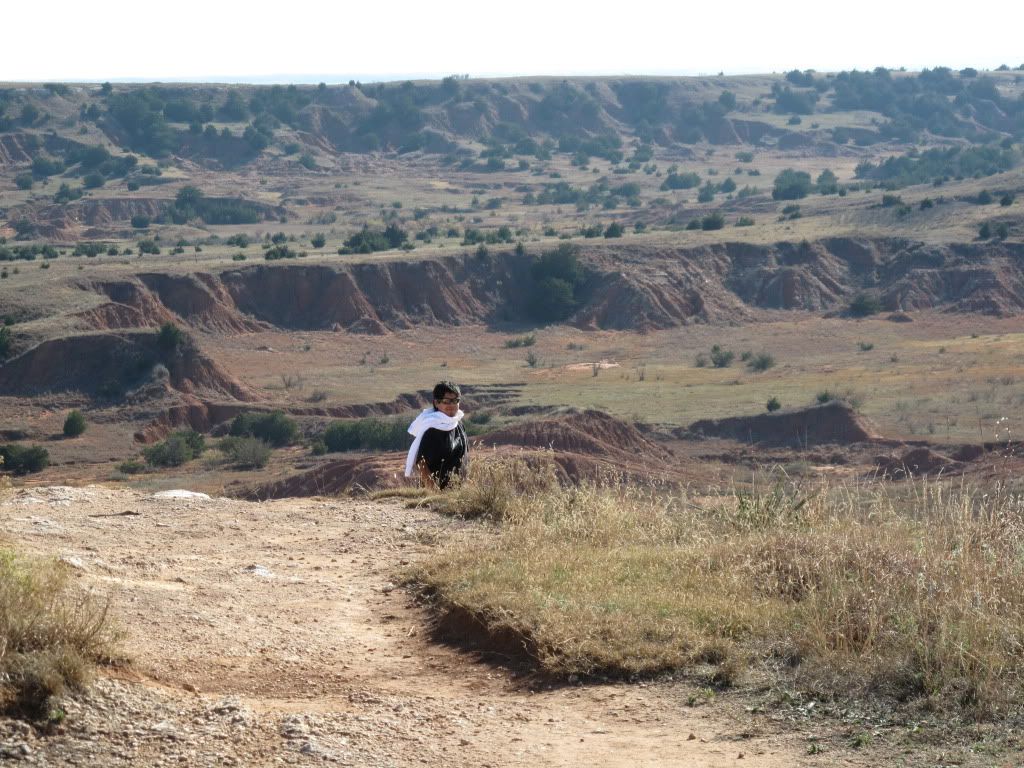 Mi Amigo Raul in the Gloss Mountains on the way to the NAFA meet.
Getting ready to fly my Hybrid at NAFA
Hybrid mounting
Mitch Wishon and his Goshawk
Francine Forrester and her Harris' Hawk
Woodward restaurant and wind blown falconers.
Raul enjoying the wildlife
Jason Childress and his Hybrid
Jason, Raul, and several international falconers after a successful flight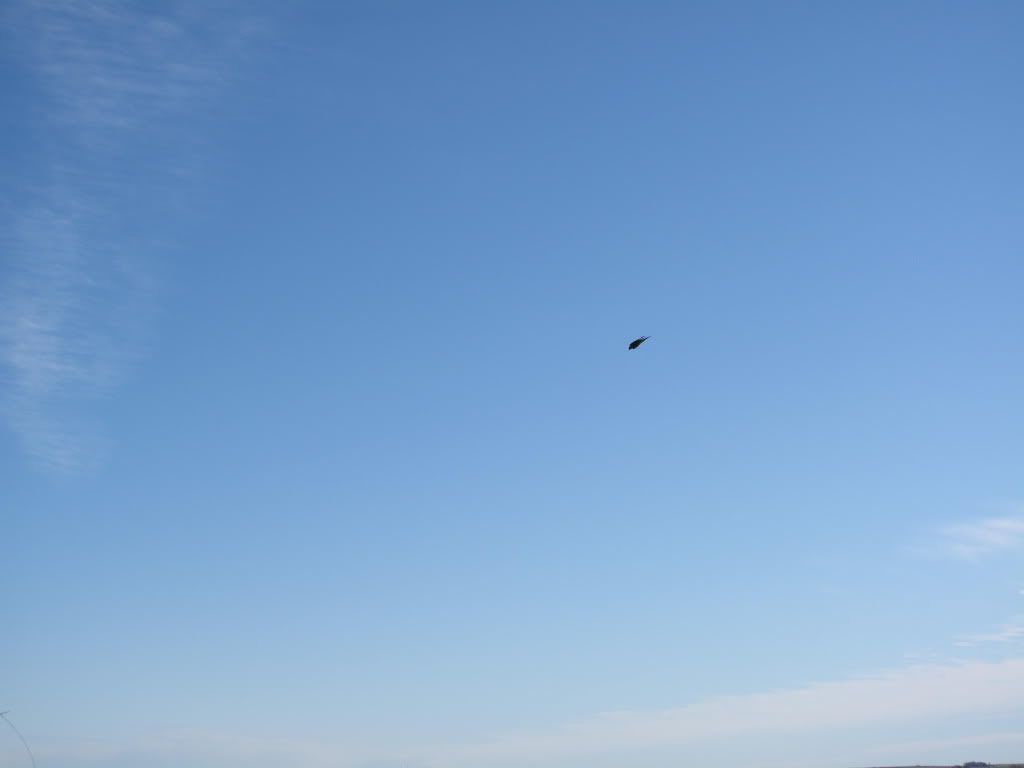 Merlin Stooping
NAFA Meet weathering yard